Accord, Diocesan Marriage Tribunal, St Mura's Adoption Society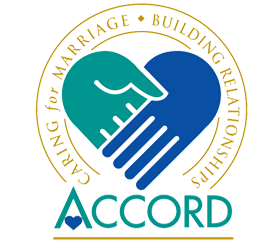 Accord - Marriage & Relationship Counselling
Accord Provides Marriage and Relationship counselling for couples as well as individuals who are experiencing difficulties. We understand that many people can struggle with the idea of counselling however, we would like to reassure you of our commitment to providing a safe place to explore your current difficulties in a confidential, respectful and non-judgemental atmosphere.
Accord is also the Official providers of accredited marriage preparation courses for the Irish Bishops Conference. This course is for couples choosing to get married in the Catholic Church. The course offers couples the opportunity to reflect on their journey ahead.
You can contact the Accord office on 0749122218 or email
accordletterkenny@gmail.com
You can also book your Marriage Preparation Course on line at
www.accord.ie
Diocesan Marriage Tribunal
The Diocesan Marriage Tribunal is established to deal specifically with questions or doubts about the validity of a marriage. If you wish to make a petition for a declaration of nullity or obtain further information please contact your local priest or the Tribunal Office Secretary at: 074 9121853, on Wednesday from 10.00 a.m. - 5.00 p.m. Also Fr. Kevin Gillespie can be contacted on Wednesdays at 074 9121853.
The website of the Armagh Regional Marriage Tribunal is:
www.armagharchdiocese.org/archdiocese/marriage-tribunal
St Mura's Adoption Society
St Mura's Adoption Society and services are now closed. All St Mura's Adoption files are in the process of being transferred to Tusla. Updates about this process will be posted here on this website, as they happen. Updates will also be posted on the Tusla website www.tusla.ie>services>tracing-services, and on the Adoption Authority website www.aai.gov.ie
In the meantime, letters to St Mura's and phone messages are being monitored, and requests for a service will be logged and placed on a waiting list for Tusla adoption services. If you want to be placed on the waiting list you can write to St Mura's AS, Monastery Avenue, Letterkenny, or you can leave your name and contact details on 074 912 2047.
Emails to St Mura's are not being monitored